"a deep-flowing river of a voice" (Sing Out! magazine)
For years, Diane Taraz has been writing her own original songs and breathing new life into traditional ones. She brings a dry wit and a light touch to explain the intricacies of her music. Audiences listen entranced as she sings a cappella, a challenging style at which she excels. Dirty Linen magazine calls her a "fine, inventive guitarist" and she plays lap dulcimer with equal passion.
On her CDs and in concert, Diane delves into fascinating corners of music. She draws inspiration from Celtic, British, French-Canadian, and American folk, plus blues and jazz. Performing live, she presents historic programs that focus on the American Revolution, the Civil War, and other eras.
Born in the Berkshire hills of western Massachusetts, Diane has long made her home in the Boston area. She directs the Lexington Historical Society's Colonial Singers (click on the name to visit) and sings with Vox Lucens, a 12-member a cappella Renaissance choir (click on the name for more), and the UUlations, a women's a cappella group.
Back in the studio!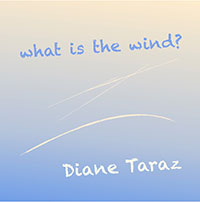 "After What Is the Wind? I had planned to take a break from recording, but I just can't stay out of the studio. A Fond Farewell will have songs suitable for memorials. (It is not meant as MY farewell!) Half the tracks will be new and half will come from previous CDs. I plan to do Michael Smith's "The Dutchman," a spiritual or two, and a solo setting of Gwyneth Walker's choral masterpiece "Crossing the Bar." I'm very excited to have Darol Anger add his bluegrass fiddle, and Peter Tillotson will once again play bass. Stingy Lapel may sneak into the mix, as well. It should be a lovely thing when it's done, perfect for celebrating companions who have traveled on before us.
"My summer is filling up with fascinating gigs, kicked off by my annual Memorial Day weekend show at Bidwell House in the Berkshires. Check out my schedule by clicking the second tab down in the green box."
~ Diane
For more information, please contact us.