"a deep-flowing river of a voice" (Sing Out! magazine)
For years, Diane Taraz has been writing her own original songs and breathing new life into traditional ones. She brings a dry wit and a light touch to explain the intricacies of her music. Audiences listen entranced as she sings a cappella, a challenging style at which she excels. Dirty Linen magazine calls her a "fine, inventive guitarist" and she plays lap dulcimer with equal passion.
On her CDs and in concert, Diane delves into fascinating corners of music. She draws inspiration from Celtic, British, French-Canadian, and American folk, plus blues and jazz. Performing live, she presents historic programs that focus on the American Revolution, the Civil War, and other eras.
Born in the Berkshire hills of western Massachusetts, Diane has long made her home in the Boston area. She directs the Lexington Historical Society's Colonial Singers (click on the name to visit) and sings with Vox Lucens, a 12-member a cappella Renaissance choir (click on the name for more), and the UUlations, a women's a cappella group.
December filled with music!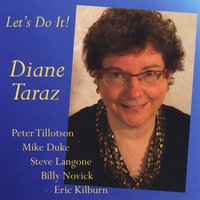 "Click on [Performance schedule] for details about my December activities. I sing Renaissance polyphony with Vox Lucens on December 6 in Acton and on December 13 just outside Harvard Square in Cambridge. With the UUlations I provide music for an Embracing the Darkness service in Arlington. And my annual Carols by Candlelight show will be, as usual, the Saturday before Christmas, in East Arlington, with Peter Tillotson on upright acoustic bass (the BIG one!). Hope to see you at one of these events!
"Need a quick, easy gift? Check out "Let's Do It!", my latest recording! To hear samples, click here. Read about the songs under "Notes" by clicking [Albums]. Some great reviews are rolling in! Check 'em out under [Albums] -- just click on the CD title, then [Reviews]." ~ Diane
For more information, please contact us.